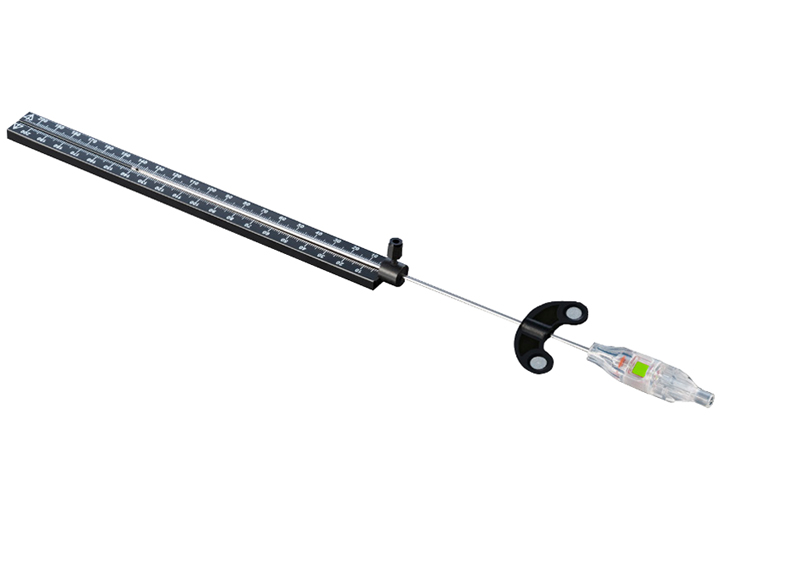 1
Specially laser-cut side window for tissue separation and removal
ILUMARK Navigated Brain Biopsy Kit
Our navigable brain biopsy cannula is designed as a sterile disposable product to ensure maximum patient protection against infections. Each sales unit includes a biopsy needle with side window and adapter for IGS systems, a locking screw, and a ruler with needle tracker.
Exact depth control
Visual and haptic control of the biopsy window
sterile
Available in dedicated countries.